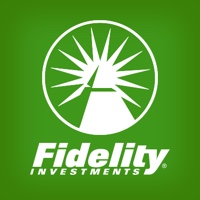 Fidelity just announced a new feature called Fidelity Solo FidFolios. You can make a custom index with up to 50 individual stocks, or a custom asset allocation portfolio using ETFs. You can then buy into your custom portfolio all a once using flat dollar amounts and Fidelity will juggle the fractional shares. For example, your $50 purchase could be split into 50 different individual companies.

"Now more than ever, investors want the peace of mind of trading, monitoring, and rebalancing custom stock portfolios in a simple way," said Robert Mascialino, head of Fidelity's retail brokerage business. "With the ability to align to a specific theme or individual values, Fidelity Solo FidFoliosSM helps leverage the power of direct indexing to build a customized portfolio while simplifying how investors manage what they own."
Costs. Flat $4.99 per month, with a 90-day free trial. No stock commissions. Works within your usual Fidelity brokerage or IRA account. If you stop paying the fee, you just end up holding those individuals stocks and/or ETFs.
Note that this is different from their Fidelity Managed FidFolios, which is professionally managed by Fidelity and more about using tax-loss harvesting to gain a slight after-tax advantage. The cost for Managed Fidfolios is 0.40% annual management fee with a $5,000 initial minimum.
This may sound familiar, as it is pretty much what the start-up M1 Finance first introduced years ago, with the important distinction that M1 Finance is free (so far). Motif Investing also ran something similar before they shut down and their technology was acquired by Schwab.
I believe that a "custom robo-advisor" feature is going to be widespread in the future. Many DIY folks would like the ability to make your own customized all-in-one Target Retirement Fund. It's really not that technically difficult to allow everyone to create their own custom glide path. I explored this with a small investment in M1, but in practice I have found it trickier to implement if you have to rebalance across various 401k plans, IRAs, and taxable brokerage accounts.